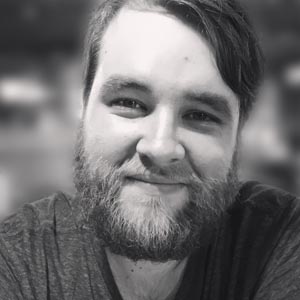 IN LOVING MEMORY of our only son, Terryn Brendon Mock, December 1, 1991 – June 23, 2020, who passed away of cancer. As you can imagine, this was total devastation for us.
The only thing left for us both was to maintain his gravesite which made us think, what about all the people who are not able or simply live too far away to take care of their loved ones' graves. Memorial Headstone Cleaning LLC was conceived. Obviously, it's with this conviction and a goal to help look after their gravesites when our clients can't, through no fault of their own. Apart from this, we're locally-based, as a Blackshear Headstone Cleaning Company, and cover a 15-mile area in and around Blackshear Georgia.
Therefore, please give us a call, we will be proud to serve you with your grave care needs.
Terry & Brenda Mock
OWNERS
Memorial Headstone Cleaning LLC is located in Blackshear, southeast Georgia.
Our grave care service covers a 15-mile radius from there, but we can go further. This however does mean that traveling outside of our service area will be an additional charge based on the additional distance and the service plan you purchase.
Please give us a call, we will be proud to serve you with your grave care needs.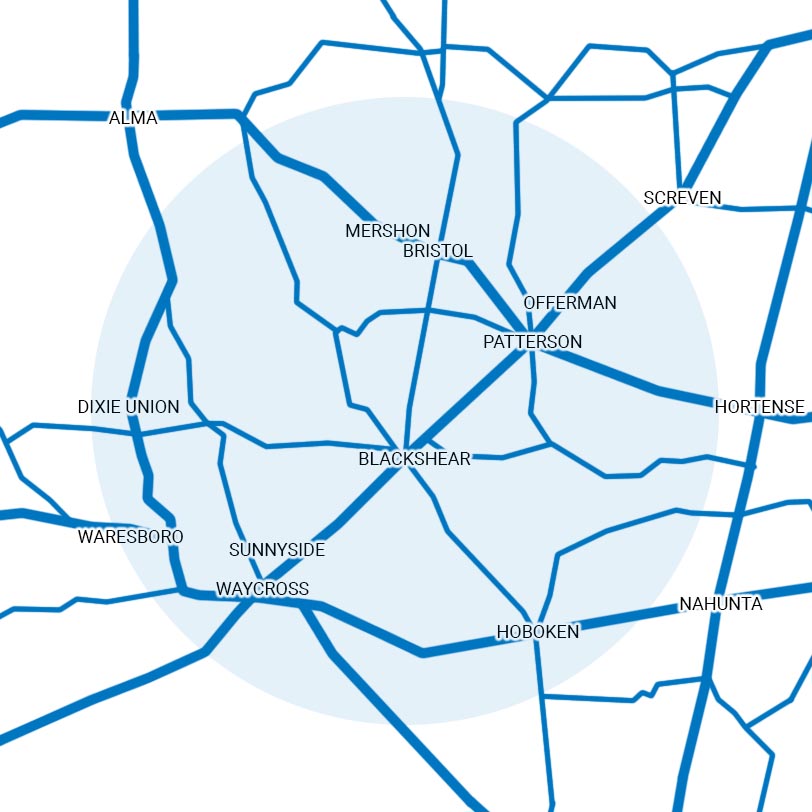 Q – Why clean a headstone?
A – The goal is to remove air pollution, soiling, lichen, bird droppings/dirt, salts, and sap. This isn't necessarily to make the stone look new, but to remove debris which over time can harm the stone.
Q – I've been told I can use flour to make inscriptions easier to read?
A – This is not good for the headstone. Over time the flour will collect moisture and speed up the deterioration of the stone.
Q – I've found snails on my headstone, will they harm it?
A – In years past, snails have been used to clean headstones naturally because they eat lichen, mold, and fungus.
---
Please note that Memorial Headstone Cleaning LLC NEVER power wash or use harsh chemicals on any stones. 
Q – Why can't I use bleach to clean a headstone?
A – Bleach is not recommended especially for a porous stone. More importantly, bleach will leave behind crystals that expand in the pores causing the stone to separate.
Q – What are lichen?
A – Lichen is a complex life form that comes from a partnership of two separate organisms, fungus, and alga. Fungi, algae, lichen can be harmful to headstones because they trap moisture in the stone. In addition they also secrete acids that can dissolve limestone, marble, sandstone, concrete, and mortar.

After seeing the before and after photos I couldn't believe the difference, ... I would also recommend Memorial Headstone Cleaning to anyone.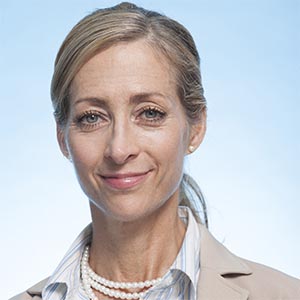 I would recommend this local Cleaning company to anyone, every time we visit my husband's gravesite it always looks absolutely perfect.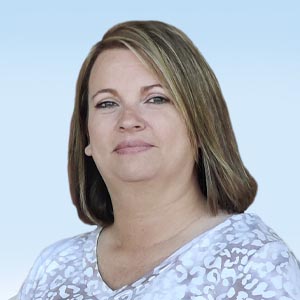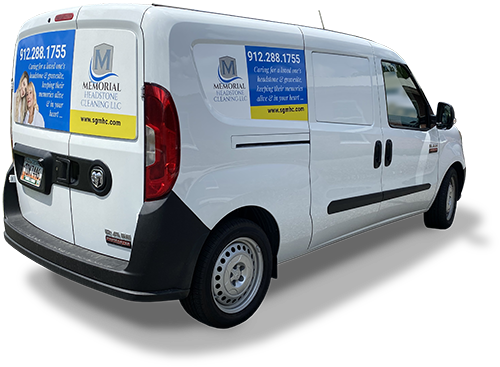 Memorial Headstone Cleaning LLC
4661 Hwy. 121, Blackshear, 31516 GA